Chinese links
Chinese script | Free Chinese fonts | Writing Chinese | Chinese Radio | Chinese Newspapers | Chinese Dictionaries | Chinese Courses | Chinese Names | Chinese Calligraphy | Chinese Computing | Chinese Literature | Chinese Philosophy | Language courses for various languages in Chinese | Miscellaneous
If you find a link that is no longer working or that has moved, or would like to add a new link to this page, please contact me
---
Chinese script
About written Chinese
http://www.pinyin.info/readings/texts/visible/
https://en.wikipedia.org/wiki/Written_Chinese
Chinese manuscripts - Chinese palaeography and epigraphy
http://shahon.org
Information about the Chinese script
http://en.wikipedia.org/wiki/Chinese_character
https://en.wikipedia.org/wiki/Oracle_bone_script
https://en.wikipedia.org/wiki/Chinese_bronze_inscriptions
https://en.wikipedia.org/wiki/Seal_script
https://en.wikipedia.org/wiki/Clerical_script
https://en.wikipedia.org/wiki/Regular_script
https://en.wikipedia.org/wiki/Traditional_Chinese_characters
https://en.wikipedia.org/wiki/Simplified_Chinese_characters
Online Chinese Tools
http://www.pin1yin1.com
http://pinyinjoe.com
https://www.chineseconverter.com/en
The Hanzi Formula - a method for connecting the forms of Chinese hanzi and Japanese kanji with their meanings
https://www.youtube.com/channel/UC1SmLtbrnFfAwbH3mbkNL1Q/videos

---
Free Chinese fonts
http://www.wazu.jp/gallery/Fonts_ChineseTraditional.html
http://www.wazu.jp/gallery/Fonts_ChineseSimplified.html
http://www.alanwood.net/unicode/fonts-east-asian.html
https://cooltext.com/Fonts-Unicode-Chinese
[top]
---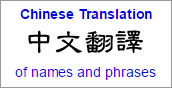 Writing Chinese
Animated Chinese characters
http://www.chinesedictionary.org
http://www.strokeorder.info/
https://www.archchinese.com/animated_character_maker.html

[top]
---
Online Chinese radio
Radio in Mandarin
http://www.cnr.cn
http://china.cnr.cn/
https://tingfm.com/
http://smgradio.cn/
https://www.radiotaiwan.tw
BCC (中國廣播電台) - in Mandarin, Taiwanese and Hakka
http://www.bcc.com.tw
RTHK (香港電台) - in Cantonese
http://www.rthk.org.hk
BBC World Service - in Mandarin and Cantonese
https://www.bbc.com/zhongwen/simp
https://www.bbc.com/zhongwen/trad
Radio Free Asia - in Mandarin and Cantonese
https://www.rfa.org/mandarin
https://www.rfa.org/cantonese
---
Online Chinese newspapers
China
http://www.peopledaily.com.cn
https://www.gmw.cn/
http://www.shanghaistar.com.cn/
http://www.xinhuanet.com/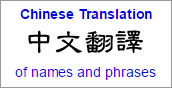 Taiwan
https://tw.appledaily.com/home/
https://www.ltn.com.tw/
https://udn.com/news/index
https://www.taiwandaily.net/
https://www.taipeitimes.com/News/lang
Hong Kong
http://www.mingpaonews.com
https://www.nextdigital.com.hk/
https://std.stheadline.com/
http://www.takungpao.com/
Singapore
https://www.zaobao.com.sg/
https://www.wanbao.com.sg/
https://www.zaobao.com.sg/
https://www.shinmin.sg/
[top]
---
Online Chinese dictionaries
Chinese Character dictionaries
https://www.mdbg.net/chinese/dictionary
http://www.mandarintools.com/chardict.html
http://zhongwen.com
http://www.uname.cn/dict/
https://hanzicraft.com/
Mandarin dictionaries
http://ce.linedict.com
http://www.mdbg.net/chindict/chindict.php
http://www.chinese-dictionary.org
http://humanum.arts.cuhk.edu.hk/Lexis/Lindict/
https://www.moedict.tw
http://www.chine-informations.com/mandarin/dictionnaire/
https://handedict.zydeo.net/
https://app.ninchanese.com/search
MandarinSpot - Chinese-English Dictionary and Annotation tool
http://mandarinspot.com
Chinese language resources - information, dictionaries, etc
http://www.chinalanguage.com
Online Cantonese dictionary
http://www.cantonese.sheik.co.uk/dictionary/
http://cn.voicedic.com
http://humanum.arts.cuhk.edu.hk/Lexis/lexi-can/
https://www.cantoneseclass101.com/cantonese-dictionary/
https://cantonese.org/
https://words.hk/
Online Shanghainese/Wu dictionaries
http://wu-chinese.com/minidict/search.php
Online Taiwanese dictionaries
http://twblg.dict.edu.tw/holodict_new/
http://210.240.194.97/TG/jitian/tgjt.asp
http://210.240.194.97/q/q.asp
http://www.edutech.org.tw/dict/Harnji-gwsuu0.htm
http://taigi.fhl.net/dict/
http://www.taiwanesedictionary.org
https://www.moedict.tw
Online Hakka dictionaries
---
Online Chinese lessons and learning resources
Online Cantonese lessons
http://www.cantonese.sheik.co.uk/
http://cantonese.ca
http://www.cantoneseclass101.com
http://popupcantonese.com
http://polymath.org/cantonese.php
Information about Cantonese | Phrases | Numbers | Family words | Time expressions | Tower of Babel | Learning materials
Online Mandarin lessons
http://www.languageguide.org/mandarin/
http://www.chinese-lessons.com/mandarin/
http://www.chinese-outpost.com/language/
http://www.chinese-tools.com/learn/chinese
http://www.echineselearning.com
http://www.chinese-course.com
http://www.learnchineseez.com
http://www.zhongwenred.com
http://www.mandarinclickbyclick.com/free-mandarin-lessons.php
https://ninchanese.com/
Rocket Chinese | Learn Chinese from Movies | Learn Chinese Online with AI Chinese | eChineseLearning - 1-to-1 Chinese Lessons

Learn Mandarin Chinese with Glossika
Find Chinese Tutors, Teachers and Lesson Help
Games to learn Chinese (Mandarin) vocabulary
http://www.gameslearnchinese.com
Chinese (Mandarin) grammar
http://resources.allsetlearning.com/chinese/grammar/Main_Page
http://www.chinese-grammar.com/
https://ninchanese.com/chinese-grammar-lessons/
Mandarin phrases (some with audio)
http://www.linguanaut.com/english_chinese.htm
https://iwillteachyoualanguage.com/learn/chinese/chinese-tips/common-chinese-phrases
https://ltl-beijing.com/basic-mandarin/
https://wikitravel.org/en/Chinese_phrasebook
Thinking Chinese - an insiders' look at modern China
http://thinkingchinese.com
Popup Chinese - lessons, tools and other resources for learners
http://popupchinese.com
Online resources for learning Mandarin
http://www.chinesetools.eu
How to Learn Chinese – The FREE Ebook
http://www.livethelanguage.cn/how-to-learn-chinese
Blogs about learning Mandarin Chinese and living in China
http://www.hackingchinese.com/
http://www.sinosplice.com/
http://ilearnmandarin.blogspot.com/
http://www.digmandarin.com/

Information about Mandarin | Phrases | Numbers | Colours | Family words | Time | Tongue twisters | Video lessons | Tower of Babel | Articles | Links | Learning materials
Online Shanghainese lessons
http://www.fyan8.com/shanghai/
https://www.memrise.com/course/256754/shanghainese-with-audio/
https://mangolanguages.com/available-languages/learn-shanghainese/
https://chinesepod.com/library/courses/shanghainese/13
Information about Shanghainese | Phrases | Numbers | Learning materials
Online Taiwanese lessons
http://www.learntaiwanese.org/
http://learntaiwanese.org/Beginner's Guide to Taiwanese.html
http://www.taiwanese-oki.idv.tw/
https://www.youtube.com/user/LearnTaiwanese
Learn Taiwanese (Hokkien) with Glossika
Information about Taiwanese | Phrases | Numbers | Family words | Time expressions | Tower of Babel | Learning materials
Other learning resources
Chinese Writing Master - software that helps you learn how to write Chinese characters
http://www.cchar.com
Chinese Language Resources - web-based tools plus a text and audio library
http://www.clavisinica.com/resources.html
Chinese Tools - online tools to learn chinese or build chinese websites. Includes annotation tools, dictionaries, and converters for pinyin, unicode, traditional and simplified chinese: http://www.chinese-tools.com
Learning Chocolate (巧克力学堂) - free vocabulary games for students to learn Chinese vocabulary online: http://www.learningchocolate.com/?st_lang=zh-hans
[top]
---
Chinese names
Your name in Chinese
http://www.mandarintools.com/chinesename.html
http://www.transname.com
http://www.chinese-tools.com/names
http://www.chine-informations.com/fun/chinois/
http://www.cnx-translation.com/your-name-in-chinese.php
Chinese calligraphy, translation and design - get your name in beautiful Chinese calligraphy: http://www.transname.com
---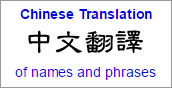 Chinese calligraphy
https://en.wikipedia.org/wiki/Chinese_calligraphy
https://www.invaluable.com/blog/chinese-calligraphy/
https://chinese.gratis/tools/chinesecalligraphy/
[top]
---
Chinese computing
The Complete Guide to Chinese Computing
http://www.chinesecomputing.com/
Chinese input methods and programs
http://www.inputking.com
Taiwanese and Hakka input methods
http://taigi.fhl.net/TaigiIME/
[top]
---
Online Chinese literature
中国现代文学馆 (Online museum of contemporary Chinese literature)
http://www.wxg.org.cn
---
Chinese philosophy
Chinese Text Project - texts of ancient Chinese philosophy online
http://chinese.dsturgeon.net
[top]
---
Language courses for various languages in Chinese
阿拉伯语课 (Arabic Lessons)
http://duanyu.org/arabic.php
丹麦语文课 (Danish Lessons)
http://duanyu.org/danish.php
荷兰语课 (Dutch Lessons)
http://duanyu.org/dutch.php
英语课 (English Lessons)
http://duanyu.org/english.php
芬兰语课 (Finnish Lessons)
http://duanyu.org/finnish.php
法语课 (French Lessons)
http://duanyu.org/french.php
德语课 (German Lessons)
http://duanyu.org/german.php
希腊语课 (Greek Lessons)
http://duanyu.org/greek.php
意大利语课 (Italian Lessons)
http://duanyu.org/italian.php
挪威语课 (Norwegian Lessons)
http://duanyu.org/norwegian.php
俄语课 (Russian Lessons)
http://duanyu.org/russian.php
西班牙语课 (Spanish Lessons)
http://duanyu.org/spanish.php
泰语课 (Thai Lessons)
http://duanyu.org/thai.php
土耳其语课 (Turkish Lessons)
http://duanyu.org/turkish.php
越南语课 (Vietnamese Lessons)
http://duanyu.org/vietnamese.php
[top]
---
Miscellaneous
Free Chinese New Year E-cards
http://www.123greetings.com/events/chinese_new_year/
Information about other scripts used in China (in Chinese)
http://yeats1103.pixnet.net/blog/post/22314508
http://big5.huaxia.com/zhwh/wmty/2009/02/1303845.html

Recommended books
Books about Chinese characters and calligraphy
Language learning materials for: Classical Chinese, Mandarin, Shanghainese, Hokkien, Taiwanese and Cantonese
Dungan, Cantonese, Fuzhounese, Gan, Hakka, Mandarin, Puxian, Shanghainese, Taiwanese, Teochew, Wenzhounese, Xiang
---
Written Chinese: Oracle Bone Script, Simplified characters, Bopomofo, Types of characters, Structure of written Chinese, Evolution of characters, How the Chinese script works, Xiao'erjing
Spoken Chinese: Mandarin, Dungan, Wu, Shanghainese, Wenzhounese, Yue, Cantonese, Min, Taiwanese, Teochew, Fuzhounese, Puxian, Hakka, Xiang, Gan, How many people speak Chinese?
Other Chinese pages: Chinese numbers (數碼) | Chinese classifiers (量詞) | Video lessons | Electronic dictionaries | Chinese links | Books: Chinese characters and calligraphy | Cantonese | Mandarin, Shanghainese, Hokkien and Taiwanese
[top]
---
Links pages
Names | Translation | Dictionaries | Language courses | Phrases | Language and linguistics | Language learning advice | Language learning resources | Language exchange | Endangered and minority languages | Writing systems | Sign languages | Fonts | News | Radio | Podcasts | Language jobs | Calligraphy | Bilingual and multilingual resources | Constructed languages | Suggest a link
Links for individual languages
Ancient Egyptian | Arabic | Breton | Celtic languages | Chinese | Cornish | Dutch | English | French | German | Greek | Hebrew | Hindi | Irish | Italian | Japanese | Korean | Manx | Portuguese | Russian | Scottish Gaelic | Spanish | Welsh | Tolkien's languages
[top]
---

Why not share this page:
If you need to type in many different languages, the Q International Keyboard can help. It enables you to type almost any language that uses the Latin, Cyrillic or Greek alphabets, and is free.
If you like this site and find it useful, you can support it by making a donation via PayPal or Patreon, or by contributing in other ways. Omniglot is how I make my living.

Note: all links on this site to Amazon.com
, Amazon.co.uk
and Amazon.fr
are affiliate links. This means I earn a commission if you click on any of them and buy something. So by clicking on these links you can help to support this site.