Japanese links
Information about Japanese, Courses, Phrases, Japanese script, Fonts, Dictionaries, Translation, Radio, Newspapers, Calligraphy, Your name in Japanese, Sites about Japan
If you find a link that is no longer working or that has moved, or would like to add a new link to this page, please contact me
---
Information about Japanese
https://en.wikipedia.org/wiki/Japanese_language
http://www.bbc.co.uk/languages/japanese/
https://www.japan-guide.com/e/e621.html
https://www.britannica.com/topic/Japanese-language
---
Japanese lessons
Online Japanese courses, lessons and other resources for learners

Japanese courses
http://www.guidetojapanese.org
http://www.japanese-online.com
http://www.japanesepod101.com/
http://www.nhk.or.jp/lesson/
http://www.yesjapan.com
http://learnjapanese.elanguageschool.net
http://www.learn-japanese-kanji-hiragana-katakana.com
http://www.talksushi.com
http://www.jp-lesson.jp
http://www.learn-japanese.net
http://www.japonin.com
http://learn-japanese.podomatic.com
http://studentfuture.blogspot.com
http://www.learn-japanese-adventure.com
http://www.yesjapanese.com
http://www.japanesethroughanime.com
http://www.nihongomaster.com
http://japonesca.com
http://nihongo-e-na.com/eng/
http://web-japan.org/kidsweb/
https://www.erin.ne.jp/en/
http://www.japaneseaudiolessons.com
http://youtu.be/TRxJ44VJC6w
http://polymath.org/japanese.php
http://japaneseup.com
https://linkszip.jp/
http://ilovelanguages.org/japanese.php
http://japanesemeow.com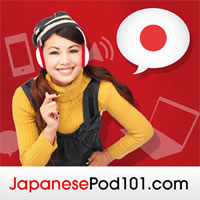 Japanese courses and other resources on Amazon
Find Japanese Tutors, Teachers and Lesson Help
http://www.wyzant.com/Japanese_tutors.aspx
Reviews of Japanese courses
http://www.japanesereview.com
Japanese Language - grammar, phrases, and other resources
http://www.hillslearning.com/resources/learn-japanese/
https://thetruejapan.com/best-way-to-learn-japanese/
https://blog.thelinguist.com/learn-japanese-an-introduction
Japanese learning blog
https://dante-learning.com/blog-homepage-jp/
Japanese Vocabulary Trainer
http://www.japanese-vocabulary-trainer.com
Nihongo Resources - Japanese<>English dictionary, lessons, jouyou lists, a grammar book and much more: http://www.nihongoresources.com
Online Japanese flashcards
http://www.japanese-flashcards.com
Learning Chocolate (楽しい言語学習) - free vocabulary games for students to learn Japanese vocabulary online: http://www.learningchocolate.com/?st_lang=ja
Online Japanese podcasts
http://www.nhk.or.jp/podcasts/
Online Japanese tests and quizzes
http://www.nihongo-pro.com/free-japanese-quizzes
http://www.jpdrills.com/drills.php
Japanese names search engine, Japanese names dictionary and other resources for Japanese language learners: http://www.ltool.net
Japanese Language School Database
http://www.japanistry.com/japanese-language-school-database/
---
Japanese phrases
Collections of Japanese phrases
http://japanese-phrases.sakura.ne.jp/
http://linguanaut.com/english_japanese
http://www.cnfj.navy.mil/phrases.html
http://japanese.about.com/library/blsoundfile.htm
http://genkienglish.net/genkijapan/menu.htm
http://www.jref.com/language/japanese_common_phrases.shtml
---
Online Japanese dictionaries
http://www.jisho.org
http://www.japandict.com
http://www.yamasa.org/ocjs/kanjijiten/english/index.html
http://www.csse.monash.edu.au/~jwb/wwwjdic.html
http://www.saiga-jp.com/kanji_dictionary.html
http://www.freedict.com/onldict/jap.html
http://www.englishjapaneseonlinedictionary.com
http://www.dictionnaire-japonais.com
http://www.websaru.info
http://www.japanesedictionary.org
http://www.romajidesu.com
http://www.goihata.com/en/japanese-basque-dictionary/
http://www.goihata.com/en/japanese-spanish-dictionary/
http://www.kanjidictionary.com
https://www.jlect.com/
---
Online Japanese translation
Online English <> Japanese translation
http://kanjidic.com
http://honyaku.nifty.com
Online translation between Japanese, English, Chinese and Korean
http://www.ocn.ne.jp/translation/
---
Japanese script
Websites that help you to learn the Japanese script (hiragana, katakana and kanji)
Japanese Writing Tutorials
http://kanjialive.lib.uchicago.edu
http://www.kanachart.com
http://www.kanjidrill.com
http://learnthekana.com
http://www.learn-hiragana-katakana.com
Information about Kanji
https://en.wikipedia.org/wiki/Kanji
http://www.skritter.com
http://www.nihongo-pro.com/kanji-pal
http://www.engless.com/sekai/japanese/japanese.php
Information about Hiragana
https://en.wikipedia.org/wiki/Hiragana
http://www.hiraganachart.net/p/hiragana-practice-tool.html
http://www.learn-hiragana-katakana.com
http://easyjapanese.org/write_hiragana.html
http://japanesehiragana.org
Information about Katakana
https://en.wikipedia.org/wiki/Katakana
http://www.guidetojapanese.org/learn/grammar/katakana
http://japanese-lesson.com/characters/katakana/index.html
https://www.tofugu.com/japanese/learn-katakana/
Informationa about Romaji
https://en.wikipedia.org/wiki/Romanization_of_Japanese
https://www.japanesepod101.com/japanese-romaji/
https://www.memrise.com/course/360237/learn-japanese-basics-in-romaji/
http://japanese-lesson.com/characters/romaji/index.html
Transliteration between hiragana, katakana and romaji
http://www.translitteration.com/transliteration/en/japanese/iso-3602-kunrei-shiki/
http://www.j-talk.com/nihongo/
Cyrillization of Japanese
http://en.wikipedia.org/wiki/Cyrillization_of_Japanese
---
Japanese fonts
http://www.wazu.jp/gallery/Fonts_Japanese.html
http://mikachan.sourceforge.jp
http://sites.google.com/site/nihilistorguk/
---
Online Japanese radio
http://www.nhk.or.jp/rj/
http://www.j-wave.co.jp/radiobar/ms.htm
http://www.tbs.co.jp/954/
http://www.i-radio.fm
---
Online Japanese newspapers
http://www.asahi.com
http://www.mainichi.co.jp
http://www.yomiuri.co.jp
---
Japanese calligraphy
http://www.kanzaki.com/art/callig.html
http://www.takase.com
http://www.japaneseshodo.com
---
Your name in Japanese
See your name in Japanese kanji or kana with these sites.
http://www.yournameinjapanese.com
http://www.chinese-tools.com/names/japanese
http://www.chine-informations.com/prenom/japonais/
http://www.japanesetranslator.co.uk/your-name-in-japanese/
http://www.takase.com/
Names/NameInJapanese.htm
http://www.kanji-name.com
http://www.thejapaneseconnection.com/
japanese-translation.htm
http://www.mykanjidesign.com
---
Sites about Japan
Japan Circle - a regional web directory link to other related sites to help and guide the visitors obtain Japan information and services containing business, government, shopping, technology, directory, health, sports, guide, education, and more related categories
http://www.japancircle.com
Links to other sites about Japanese and Japan
http://www.uni.edu/becker/japanese222.html
---
Introduction to Japanese | Hiragana | Katakana | Kanji | Rōmaji | Phrases | Numbers | Colours | Time | Family words | Tower of Babel | Articles | Links | Learning materials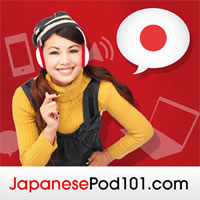 Japanese courses and other resources on Amazon
Japonic / Japanese-Ryukyuan languages
[top]
---
Links pages
Names | Translation | Dictionaries | Language courses | Phrases | Language and linguistics | Language learning advice | Language learning resources | Language exchange | Endangered and minority languages | Writing systems | Sign languages | Fonts | News | Radio | Podcasts | Language jobs | Calligraphy | Bilingual and multilingual resources | Constructed languages | Suggest a link
Links for individual languages
Ancient Egyptian | Arabic | Breton | Celtic languages | Chinese | Cornish | Dutch | English | French | German | Greek | Hebrew | Hindi | Irish | Italian | Japanese | Korean | Manx | Portuguese | Russian | Scottish Gaelic | Spanish | Welsh | Tolkien's languages
[top]
---

Why not share this page:
If you need to type in many different languages, the Q International Keyboard can help. It enables you to type almost any language that uses the Latin, Cyrillic or Greek alphabets, and is free.
If you like this site and find it useful, you can support it by making a donation via PayPal or Patreon, or by contributing in other ways. Omniglot is how I make my living.
Note: all links on this site to Amazon.com
, Amazon.co.uk
and Amazon.fr
are affiliate links. This means I earn a commission if you click on any of them and buy something. So by clicking on these links you can help to support this site.