Awadhi (अवधी)
Awadhi is an Indo-Aryan language spoken by about 38 million people mainly in the Awadh (अवध) region of Uttar Pradesh in India, and also in Bihar, Madhya Pradesh, Delhi, Nepal and Mauritius. It is closely related to Hindi and is considered by many as an Eastern dialect of Hindi.
Awadhi is also known as Abadhi, Abadi, Abohi, Ambodhi, Avadhi, Baiswari, Kojali and Kosali.
Awadhi is usually written with the Devanagari alphabet, or with the Kaithi alphabet, or with a mixture of the two. It was first appeared in writing during the 12th century in the work of Damodara Pandita.
Awadhi alphabet and pronunciation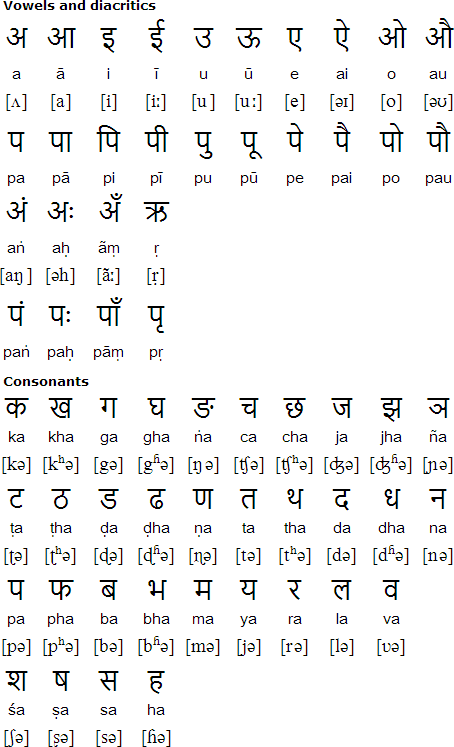 Sample text (Lord's Prayer)
सरग मँ रहइ वाले हमार परमपिता, पवित्तर अहइ तोहार नाउँ जग मँ तोहार राज्य आवइ जउन चाहा तू वइसे पूर होइ इ धरती प जइसे पूर होत रहत तोहार इच्छा सदा सरग मँ। आज तू हमका दिन भर क खइया द्या हमार पापन क छमा करा जइसे हम छमा कीन्ह आपन अपराधिनक। जिन ल्या कठिन परिच्छा भारी हमका ओसे बचावा जउ उन दुस्ट (सइतान) स अहइ।
Transliteration
Sarag maṃ rahi vāle hamār paramapita, pavittar ahi tohār nauṃ jag maṃ tohār rājy āvi jaun cāha tū vaise pūr hoi i dharatī pa jaise pūr hot rahat tohār iccha sada sarag maṃ. Āj tū hamaka din bhar ka khiya dya hamār pāpan ka chama kara jaise ham chama kīnh āpan aparādhinak. Jin lya kathin pariccha bhārī hamaka ose bacāva jau un dust (saitān) sa ahi.
Source: http://www.christusrex.org/www1/pater/JPN-awadhi.html
Sample text provided by Michael Peter Füstumum
Information about Awadhi | Tower of Babel in Awadhi
Links
Information about Awadhi
http://en.wikipedia.org/wiki/Awadhi_language
http://www.indianetzone.com/7/awadhi.htm
http://www.bhasanepal.com/index.php/component/content/article/34-language/66-awadhi-language--
Hanumān Chālīsā (Awadhi poem/hymn)
http://www.hindidevanagari.com/AAratee/hanumaan_chaaleesaa.html
Indo-Aryan languages
Awadhi, Assamese, Bengali, Bhojpuri, Chakma, Dhivehi, Fiji Hindi, Gujarati, Hajong, Hindi, Kashmiri, Konkani, Kotia, Kutchi, Magahi, Maithili, Marathi, Marwari, Modi, Nepali, Odia, Palula, Punjabi, Rajasthani, Rohingya, Romani, Saraiki, Sarnámi Hindustani, Sindhi, Sinhala, Shina, Sourashtra, Sugali, Sylheti, Urdu
Languages written with the Devanāgarī alphabet