Mukha Dora
Mukha Dora is a Dravidian language spoken in the tribal areas of Visakhapatnam, Srikakulam and East Godavari Districts of Andhra Pradesh in India. The Mukha Dora population numbers just over 40,000, according to the 2001 census, and about 30,000 of them speak Mukha Dora. Most also speak Telugu.
The Mukha Dora language is also known as Conta-Reddi, Mukha Dhora, Nooka Dora, Nuka-Dora, Reddi, Reddi-Dora and Riddi.
Mukha Dora script
This is a script for Mukha Dora devised by Professor Prasanna Sree.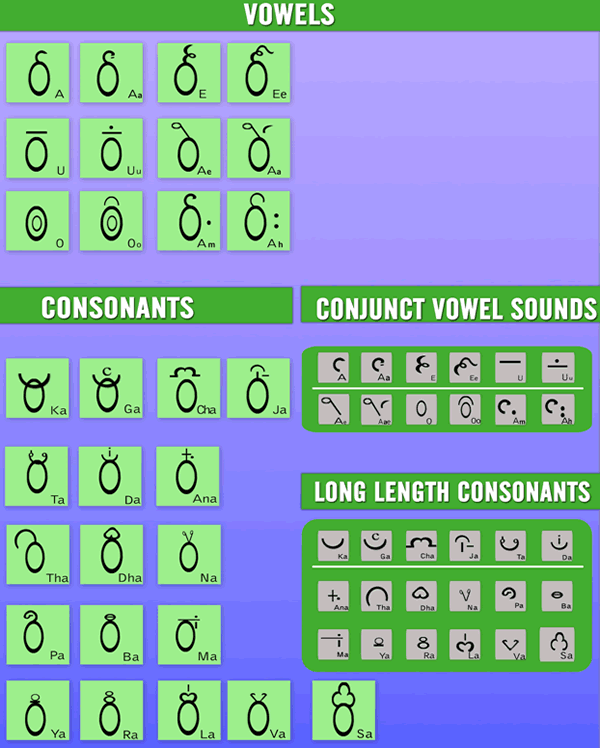 Information provided by Professor Prasanna Sree of Andhra University, Visakhapatnam, Andhra Pradesh, India
Link
Information about the Mukha Dora language
http://www.ethnologue.com/show_language.asp?code=mmk
Scripts invented by Professor Prasanna Sree
Bagatha, Gadaba, Gondi, Goudu, Jatapu, Kammara, Kolam, Konda-Dora, Kotia, Koya, Kupia, Mali, Mukha Dora, Porja, Rana, Savara, Sugali, Yerukula
Dravidian languages
Badaga, Brahui, Gondi, Jatapu, Kannada, Kodava, Kolam, Konda, Koya, Kurukh, Malayalam, Mukha Dora, Sankethi, Savara, Sunuwar, Tamil, Telugu, Tulu, Yerukula