Podcast: Play in new window | Download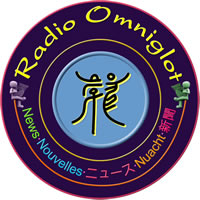 Here's the latest news from the world of Omniglot.
There are new language pages about:
New constructed script: Silabario Amazónico, a syllabic script for indigenous Amazonian and Andean languages created by Juan Casco from Ecuador.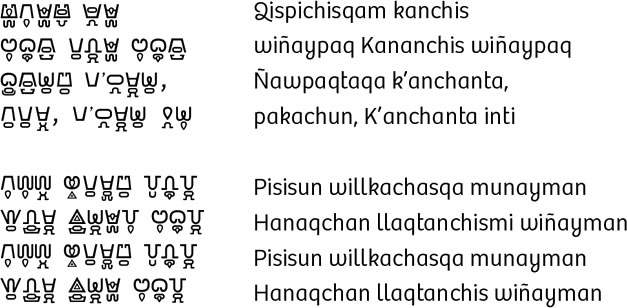 New numbers pages:
On the Omniglot blog we explore the question What is Writing?, and there's a post entitled Tarragon Dragons in which we find out what links the word tarragon with dragons, and there's the usual Language Quiz. See if you can guess what language this is:
Here's a clue: this language is spoken in Bhutan.
The mystery language in last week's language quiz was Sirmauri (सिरमौरी), a Western Pahari language spoken in Himachal Pradesh in northern India.
In this week's Celtic Pathways podcast, we're Holding On to some words about holding and related things in Celtic and other languages.
On the Celtiadur blog there's a new post called Facing Opposition and related things, and I made improvements to the posts entitled Happy & fortunate and Animals
For more Omniglot News see:
https://www.omniglot.com/news/
https://twitter.com/Omniglossia
https://www.facebook.com/groups/omniglot/
https://www.facebook.com/Omniglot-100430558332117
You can also listen to this podcast on: Apple Podcasts, Amazon Music, Stitcher, TuneIn, Podchaser, PlayerFM or podtail.
If you would like to support this podcast, you can make a donation via PayPal or Patreon, or contribute to Omniglot in other ways.
Radio Omniglot podcasts are brought to you in association with Blubrry Podcast Hosting, a great place to host your podcasts. Get your first month free with the promo code omniglot.