Podcast: Play in new window | Download
In this Adventure we're looking into the words kith and kin.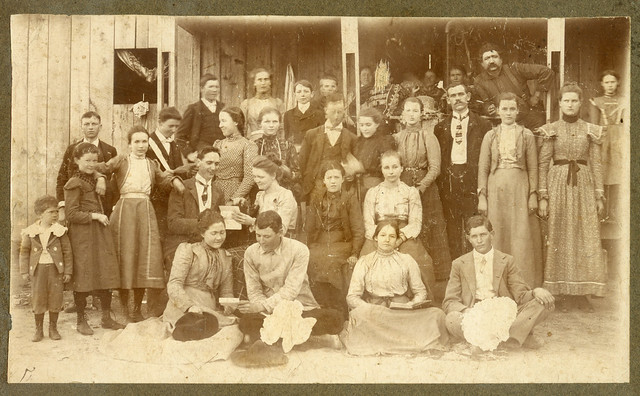 Kith [kɪθ] means:
Friends and acquaintances (archaic/obsolete)
It appears in the expression kith and kin (both friends and family) and comes from the Middle English kith (kinsmen, relations), from Old English cȳþþu [ˈkyːθ.θu] (knoweldge, native land, home) from Proto-Germanic *kunþiþō (knowledge, acquaintance), from PIE *ǵneh₃- (to know) [source].
Engish words from the same roots include can, cunning, gnome, know, noble, quaint and uncouth [source].
Kin [kɪn] means:
Race, family, breed, kind
Persons of the same race or family, kindred
One or more relatives
It comes from Middle English kyn (family, native, tribe, clan), from Old English cynn (kind, tribe, race, species, family), from Proto-West-Germanic *kuni (family, kin), from Proto-Germanic *kunją (kin, family, clan) from PIE *ǵenh₁- (to beget, give birth) [source]
Engish words from the same roots include cognate, engine, gene, genius, gentle, kind and nature [source].
Here's a video I made of this information:
Video made with Doodly [afflilate link].
I also write about words, etymology and other language-related topics on the Omniglot Blog, and I explore etymological connections between Celtic languages on the Celtiadur.
You can also listen to this podcast on: Apple Podcasts, Amazon Music, Stitcher, TuneIn, Podchaser, PlayerFM or podtail.
If you would like to support this podcast, you can make a donation via PayPal or Patreon, or contribute to Omniglot in other ways.