Madurese (Madhura / Basa Mathura /
بَهاسَ مَدورا

)

Madurese is a member of the Malayo-Sumbawan branch of the Austronesian language family. It is spoken by about 14 million people in Madura Island and eastern Java in Indonesia, and also on the Kangean and Sapudi Islands and by migrants in other parts of Indonesia.

Madurese was traditionally written with the Javanese alphabet but is now more commonly written with the Latin alphabet.
Madurese pronunciation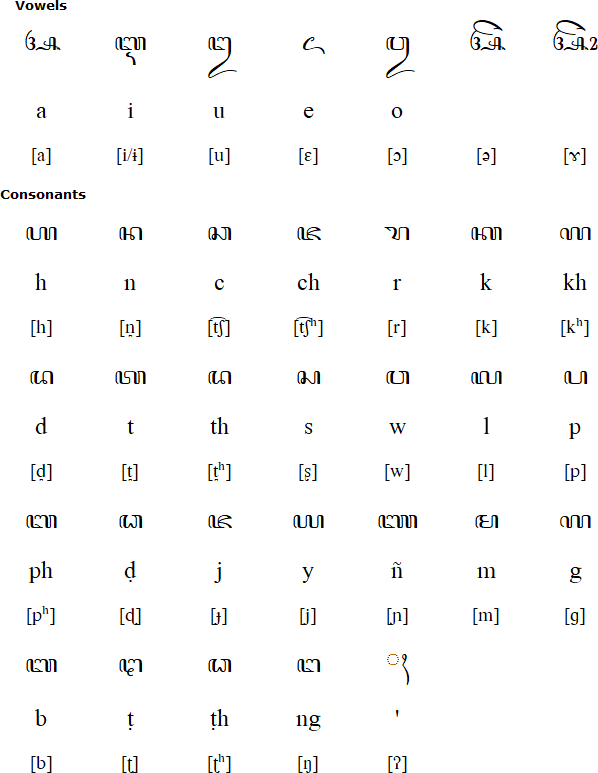 Sample text in Madurese
Sadajana oreng lahir mardika e sarenge drajat klaban hak-hak se dha-padha. Sadajana eparenge akal sareng nurani ban kodu areng-sareng akanca kadi taretan.
Information about Madurese | Madurese numbers | Tower of Babel in Madurese
Links
Information about Madurese
http://en.wikipedia.org/wiki/Madurese_language
http://madurese91.blogspot.co.uk/2010/04/madura-language.html
http://kampungtadris.wordpress.com/2008/10/31/madurese-and-english-language/
http://www.e-cademic.de/data/ebooks/extracts/9783110224436.pdf
Malayo-Polynesian languages
Other languages written with the Latin alphabet