Tanar
The Tanar alphabet was invented by Tad Deffler for use in a role-playing game, and mostly done as a lark. It was primary used for English transcriptions. However, it also has symbols for Spanish consonants (such as ñ) and vowels (such as un-diphthonged long o).
There are two versions of Tanar: the Tanar-Vernacular alphabet, which is a 26-letter alternative alphabet for English, and Tanar-Formal, a 61-letter phonetic alphabet.
Notable features
Type of writing system: alphabet
Direction of writing: left to right in horizontal lines
Used to write: English. Can also be used to write Spanish.
Tanar-Vernacular alphabet (for English)
Tanar-Formal alphabet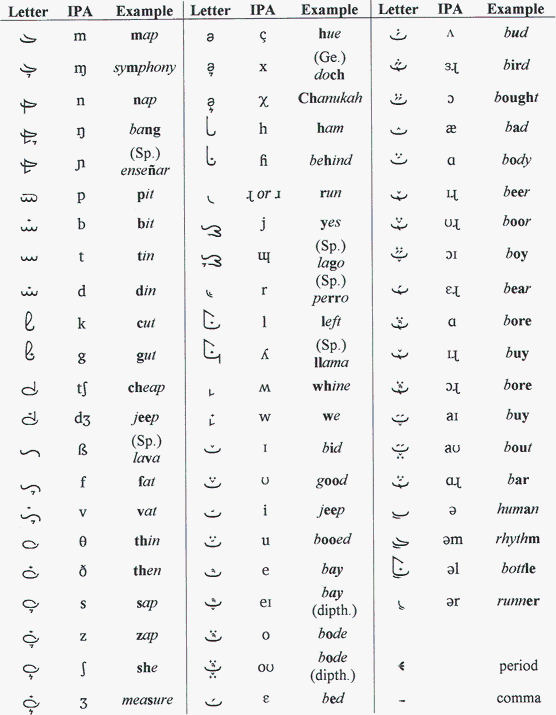 Sample texts in the Tanar-Vernacular alphabet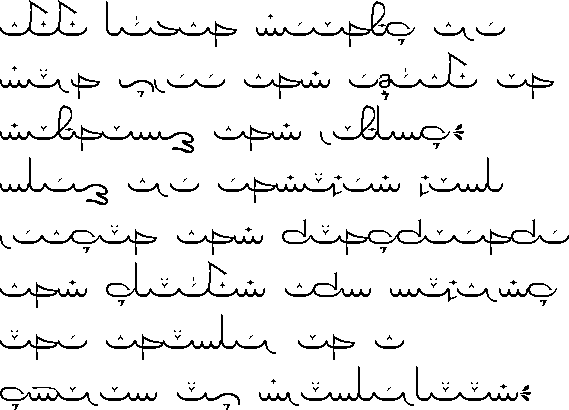 Sample texts in the Tanar-Formal alphabet
Translation
All human beings are born free and equal in dignity and rights. They are endowed with reason and conscience and should act towards one another in a spirit of brotherhood.
(Article 1 of the Universal Declaration of Human Rights)
Download a font for Tanar (TrueType format 22K)
Other alphabets invented by visitors this site