Aurebesh alphabet
The Aurebesh alphabet appears in the film Return of the Jedi and in a number of Star Wars-related publications. It is used in the film to write the language of the Galatic Empire, known as Galactic Basic.
A version of the alphabet appears in The Star Wars Roleplaying Game by West End Games and was designed by graphic artist Stephen Crane, and originally created by Joe Johnston, a designer and F/X expert on the Stars Wars films.
The name of this alphabet comes from the names of the first two letters, Aurek and Besh.
Aurebesh alphabet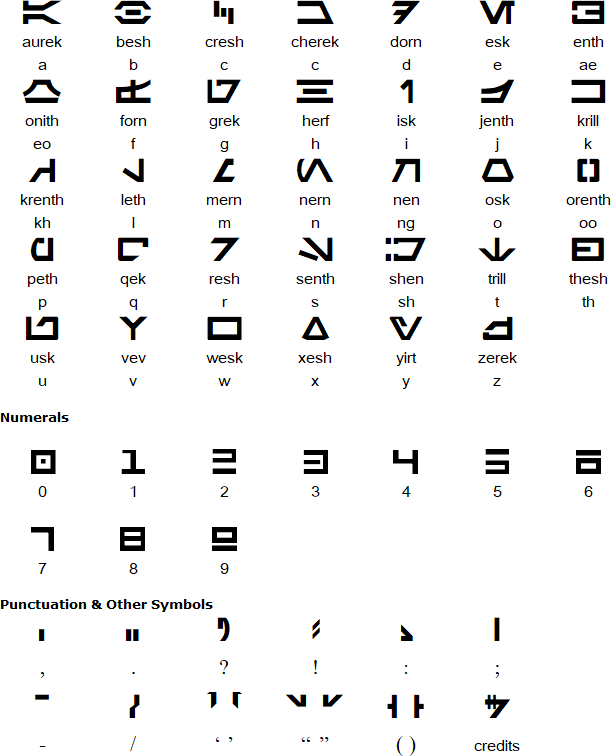 Sample text

Source: http://www.galacticbasic.net/article.html/news/galactic-basic-and-the-aurebesh-r21/
Links
Information about Aurebesh
http://starwars.wikia.com/wiki/Aurebesh
https://en.wikipedia.org/wiki/Languages_in_Star_Wars
Aurebesh fonts
http://davidocchino.com/portfolio/typography/aurebesh.html
http://www.dafont.com/aurebesh.font
http://www.echostation.com/features/aurebesh.htm
Aurebesh transliterator
http://www.aurebesh.swtor-tools.com/