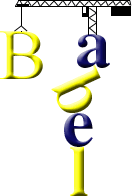 The Tower of Babel (Genesis 11: 1-9)
Shqip (Albanian)
Por tërë toka fliste të njëjtën gjuhë dhe përdorte të njëjtat fjalë
Dhe ndodhi që, ndërsa po zhvendoseshin në drejtim të jugut, ata gjetën një fushë në vendin e Shinarit dhe u vendosën atje.
Dhe i thanë njëri tjetrit: "O burra, të bëjmë tulla dhe t'i pjekim me zjarr!". Dhe përdorën tulla në vend të gurëve dhe bitum në vend të llaçit.
Dhe thanë: "O burra, të ndërtojmë për vete një qytet dhe një kullë maja e së cilës të arrijë deri në qiell, dhe t'i bëjmë një emër vetes që të mos shpërndahemi mbi faqen e tërë dheut".
Por Zoti zbriti për të parë qytetin dhe kullën që bijtë e njerëzve ishin duke ndërtuar.
Dhe Zoti tha: "Ja, ata janë një popull i vetëm dhe kanë të gjithë të njëjtën gjuhë; dhe kjo është ajo që ata filluan të bëjnë; tani asgjë nuk ka për t'i penguar ata të përfundojnë atë që kanë ndërmend të bëjnë.
O burra, të zbresim pra atje poshtë dhe të ngatërrojmë gjuhën e tyre, në mënyrë që njëri të mos kuptojë të folurën e tjetrit".
Kështu Zoti i shpërndau mbi faqen e tërë dheut dhe ata pushuan së ndërtuari qytetin.
Prandaj këtij vendi iu dha emri i Babelit, sepse Zoti aty ngatërroi gjuhën e tërë dheut dhe i shpërndau mbi tërë faqen e dheut.
Hear a recording of this text by Plator Gashi
Information about Albanian | Albanian phrases | Tower of Babel in Albanian | Albanian learning materials
Albanian learning software

Learn Albanian
Price:

$33.80

List Price:

$39.80

You save:

15%
In Stock.
Add to cart
Try it for free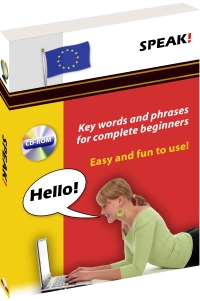 Learn Albanian With EuroTalk Software
Other Tower of Babel translations
By language | By language family