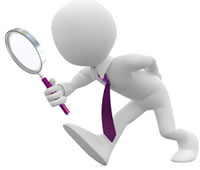 Recently I've been making a lot of small improvements to Omniglot. An American gentleman from Michigan has very kindly been proofreading parts of my site, and sending me long lists of corrections and improvements. So far we've worked through the languages written with the Latin alphabet from A-J.
I've corrected errors, edited and improved language descriptions, re-done many alphabet charts, added links to the Excel spreadsheets I use to create the charts, and added sample texts and videos, if I can find them. The alphabet charts (and other images) scale to fit the size of the screen you're using to view my site, and I try to make them legible even on small screens.
Many other people send me suggestions for corrections and improvements, and I welcome all your feedback. If you spot anything on Omniglot that needs correcting, changing or improving, do let me know.
By the way, the number of visitors to Omniglot has diminished somewhat recently. I don't know why, but would be grateful if you could recommend to site to everyone you know who is interested in languages.