I had a multilingual day in Manchester today – I spent part of it listening to choirs and other groups performing as part of the Manchester Day celebrations. They sang in English, Irish, Scottish Gaelic, Maori, Hebrew and Yiddish, and I also watched the Manchester Day parade.
I also went to the Polyglot Pub, a meet-up arranged by Kerstin Cable of Fluent Language. The seven of us who turned up spoke in English, French, German, Spanish, Portuguese, Italian, Russian and Swedish, plus odd bits of Welsh, Irish, Scottish Gaelic, Japanese, Finnish and Estonian. This was the first Polyglot Pub in Manchester, and hopefully won't be the last.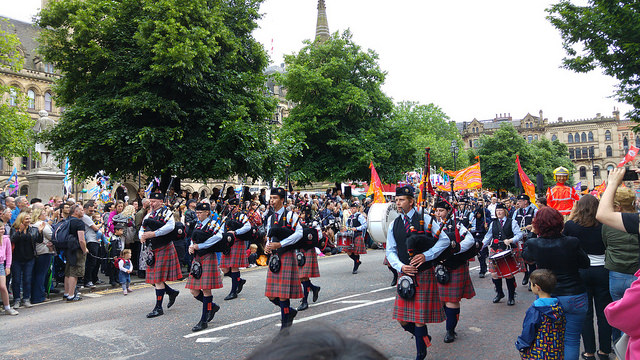 You can see more photos on Flickr
There will be a language quiz tomorrow, by the way.