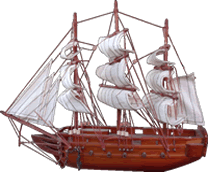 Recently I've noticed the word ship being used quite a lot in the comments on some videos on YouTube.
Here are some examples (from the comments on the video below):
"why do people have to ship every single person who collabs with another even when they're in a relationship"
"is it okay to ship them or"
"I Dont Care. I Ship It."
From the context I guessed that it means that the commenter thinks the people in the video are in a relationship, or could be, or would like them to be, and that ship is an abbreviation of relationship.
There are a variety of definitions of ship and to ship in the Urban Dictionary, including:
Ship, N. Short for romantic relationship, popularized in fanfiction circles.
A ship is when you put 2 people's names together and want them to be in a relationship. Most commonly used among fandoms.
Ship – A couple. Two people one thinks should date, or likes that they do/did. Usually combines the two names to make a ship name, i.e.:John+Karen=Jaren.
ship (v.) to support or endorse a romantic paring that is not canon in the work(s) in which they appear. The shipping of couples is often the purpose of many fanfiction stories. Used for characters in anime, manga, video games, tv shows, etc.
A related words include: shippable – when someone can be shipped with many people. Shipping – the phenomenon of using these terms. Shipper – someone involved in shipping. Shipping war – when two ships contradict each other [source].
According to Dictionary.com, (to) ship can mean:
Ship = "a romantic relationship between fictional characters, especially one that people discuss, write about, or take an interest in, whether or not the romance actually exists in the original book, show, etc."
To ship ="to discuss, write about, or take an interest in a romantic relationship between (fictional characters): I'm shipping for those guys—they would make a great couple!"
Apparently it was first noticed in 1995.
According to Wikipedia:
"Shipping, initially derived from the word relationship, is the desire by fans for two or more people, either real-life people or fictional characters (in film, literature, television etc.) to be in a romantic relationship. It is considered a general term for fans' emotional involvement with the ongoing development of a relationship in a work of fiction. Shipping often takes the form of creative works, including fanfiction and fan art, most often published on the internet. However, shipping can involve virtually any kind of relationship- from the well-known and established, through the ambiguous or those undergoing development, and even all the way to the highly improbable and the blatantly impossible. It can be used as a friendship term."
Do you use ship the ways described above at all?
Have you noticed others using it?
Are there equivalent words in other languages?