Today I had a nice walk and lunch in Regent's Park (see above), then went ice skating in Queensway (pictured below).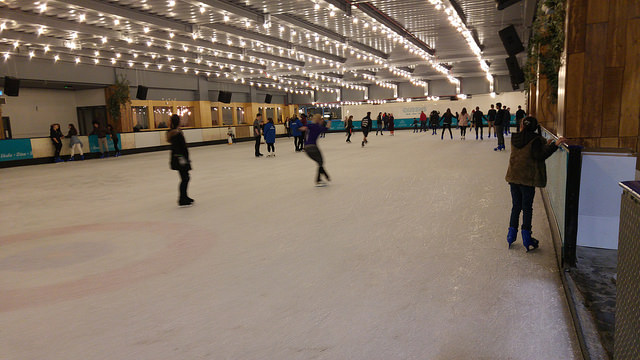 The skating went well for the first hour or so. Then I fell awkwardly and dislocated and fractured my ankle. The staff at the ice rink helped me off the ice and called an ambulance. It came quickly and took me to the nearby Sy Mary's Hospital.
They have straightened the ankle and put a temporary cast on it, but I will need an operation to fix it properly. I just saw one of the orthopedic surgeons who recomended that I return to Bangor and have the operation there. They are arranging that now.
Everyone had been wonderfully helpful and nice, and I haven't had to wait nearly as long as the last time I was in hospital. That time it was my wrist that I fractured while roller blading.
I'm not sure when I'll get back to Bangor, and it won't be an easy journey as my anke hurts a lot if I try to move it.