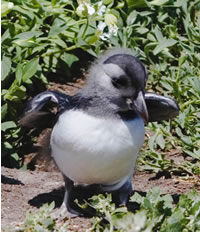 The other day I discovered that a young puffin is known as a puffling, which I really like the sound of.
There are a few other words that include the -ling suffix that are commonly used: sibling, duckling, underling, earthling, seedling, yearling (an animal that is between one and two years old) – can you think of others?
There are plenty more on Wiktionary, though few are in common use, as far as I know.