This mysterious inscription was sent in by an editor at the Arizona Republic newspaper in Phoenix, Arizona. One of their reporters is working on a story about a book that was donated to a local library there. It's a portfolio of prints apparently related to the Hermitage Museum in Leningrad that was compiled for the 1939 World's Fair.
The inscription below is on the flyleaf, and they've been trying to determine what language it's in in the hopes of getting it translated.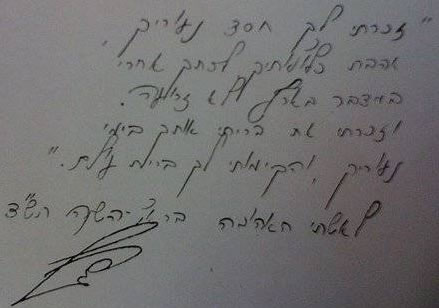 The writing appears to be in a cursive form of the Hebrew script, and the language might be Hebrew or Yiddish.