According to an article I came across today, the Inuit Tapiriit Kanatami / ᐃᓄᐃᑦ ᑕᐱᕇᑦ ᑲᓇᑕᒥ (ITK), an organization the protects and advances the rights and interests of Inuit people in Canada, have agreed on a standard way of writing the Inuit languages of Canada.
There are currently nine different ways to write these languages, using either the Roman alphabet (qaliujaaqpait) or the Inkutitut syllabary (ᖃᓂᐅᔮᖅᐸᐃᑦ / qaniujaaqpait).
On 10th September 2019 the ITK decided to adopt a standardised way of writing all the Inuit languages and dialects of Canada using the Roman alphabet known as the Inuktut Qaliujaaqpait writing system. It includes ways to write the sounds found in all these languages, even though some are only used in a few of the languages. More information.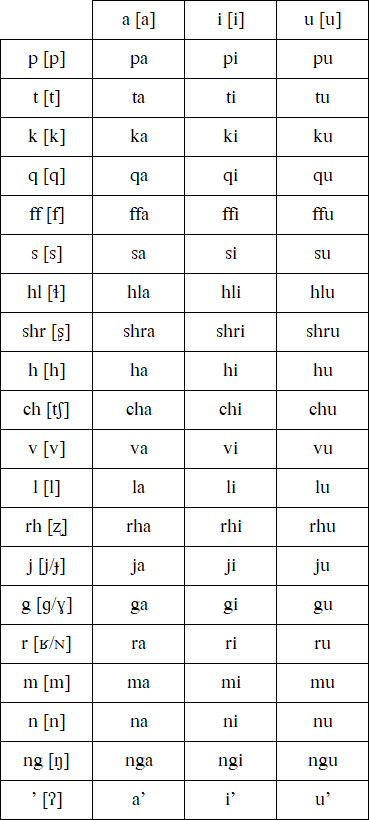 I'm not entirely sure how all the consonants are pronunced – the illustrations of the orthography don't include pronuciation.
The intention with the new orthography is to provide an alternative, auxiliary writing system that can be used as well as, or instead of, the existing systems. The new writing system will make it easier to produce learning resources and other written material. It is also hoped that more speakers of Inuit languages will write in them, rather than using English.
Eskimo-Aleut languages on Omniglot
Aleut, Alutiiq, Greenlandic, Inuktitut, Iñupiaq, Yup'ik (Central Alaskan), Yupik (Central Siberian)