Today we have a guest post by Tim Brookes of the Endangered Alphabets Project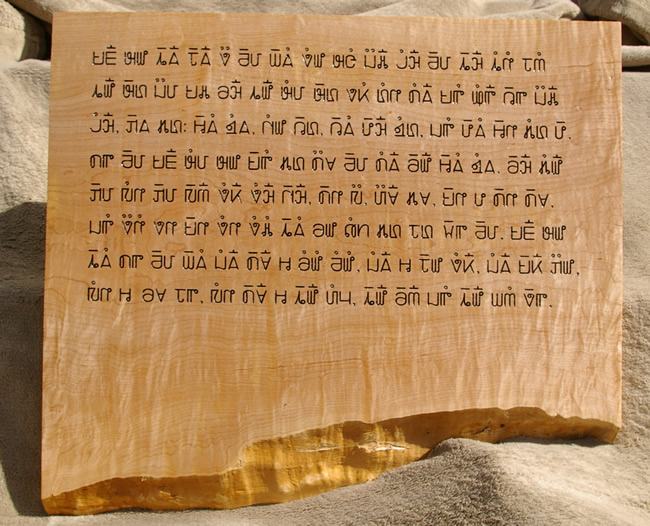 As those of us in the United States head into the long weekend that celebrates the country's independence from colonial authority (yes, as a Brit I have to accept my birth country's history!), the Endangered Alphabets' Mother Tongue initiative is especially significant.
Take a look at the photo, for example. The Hmong were, and to some extent still are, a disadvantaged minority in many of the countries of their native southeast Asia. The fact that they did not have their own written language was seen as a sign of how uncivilized they were. When Shong Lue Yang, an unlettered farmer, created this script for his people it gave them such a strong sense of identity that the majority cultures of the region were disturbed – so much so that soldiers were sent to assassinate him.
I'd like to suggest we think of Independence Day not just in terms of nations but in terms of people and cultures, and the right of all peoples to their own culture, history, identity and language. That's what our Mother Tongue exhibition will be all about.
Please take a moment to back our Kickstarter this weekend.
And then go back to celebrating independence!
Thanks.
Tim Brookes
PS I learned about most of this on Omniglot, of course!