This puzzle was sent in by a visitor to Omniglot who found this piece of paper in a bottle off the coast of Oregon in 1963. It has been suggested that the writing system might be Yi.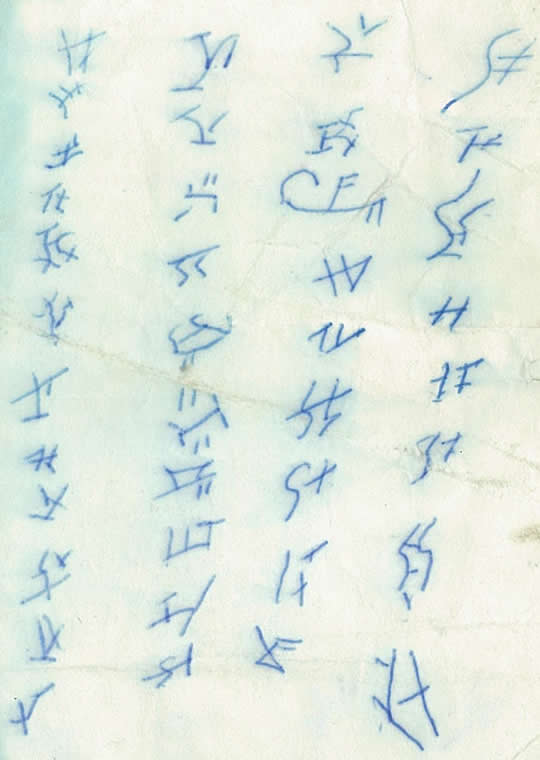 Can you make any sense of it?
NB: I don't know which way up it should be.