The other day I came across a useful site that helps you learn various alphabets and other writing systems – Henrik Theiling's Script Teacher. It includes tests on CJK radicals, Hiragana, Katakana, Bopomofo, Hangul, Greek, Cyrillic, Arabic, Armenian, Hebrew, Georgian, a number of constructed scripts, and even a Blackletter (Gothic) typeface.
Other writing-related sites I found recently include the ambigram magazine, which includes a gallery of ambigrams, an ambigram generator and other ambigram-related information; and an ambigram generator.
An ambigram is "typographical creation that presents two or more separate words within the same physical space." (source). Some ambigrams present the same word when read both ways up, or from left to right and right to left.
Here are some examples of ambigrams:

This says Thank you and comes from this site.
This is a biscriptal one: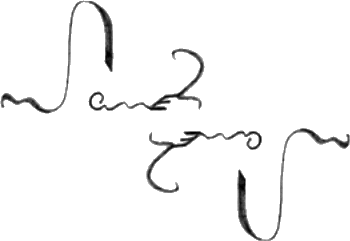 It reads Sameh – سامح in the Latin and Arabic alphabets and comes from this site.
There are other examples of bilingual / biscriptal ambigrams on Chinese-English Ambigrams and on Inversions.