Talisman Scrypte
The Talisman Scrypte was created by Thomas Maska (TomMaska@aol.com) as a decorative script. The ficitional people who use it enscribed it on pendants and other objects to give them super-natural power.
Notable features
It is written in a circular, clockwise direction
The vowels are the most important letters in the script
Can be used to write English and adapted to write most European languages.
Talisman vowels
Talisman consonants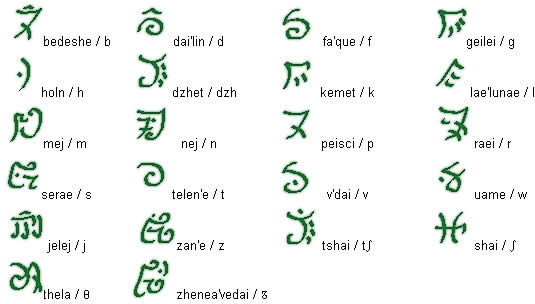 Talisman numerals

Sample texts in the Talisman Scrypte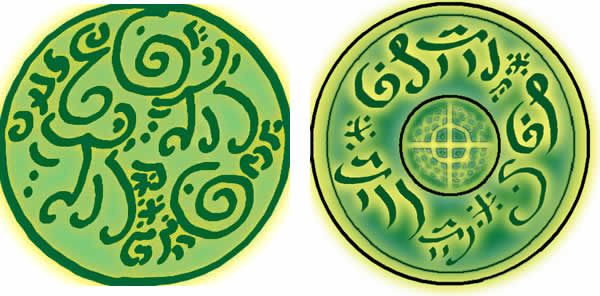 Transliteration
(text on left) Talisman*Skript
(text on right) I love you
Other writing systems invented by Thomas Maska
Avallaen, Ling'amon', Olorexh, Romanabic, Scriptic II, Talisman
Other writing systems invented by visitors to this site