Gilaki (گیلکی)
Gilaki is a northwestern Iranian language spoken in Gīlān Province (استان گیلان) in the northwest of Iran by some three million people. There are three dialects of Gilaki: Western Gilaki, Eastern Gilaki and Galeshi, and it is closely related to Mazanderani.
Gilaki alphabet and pronunciation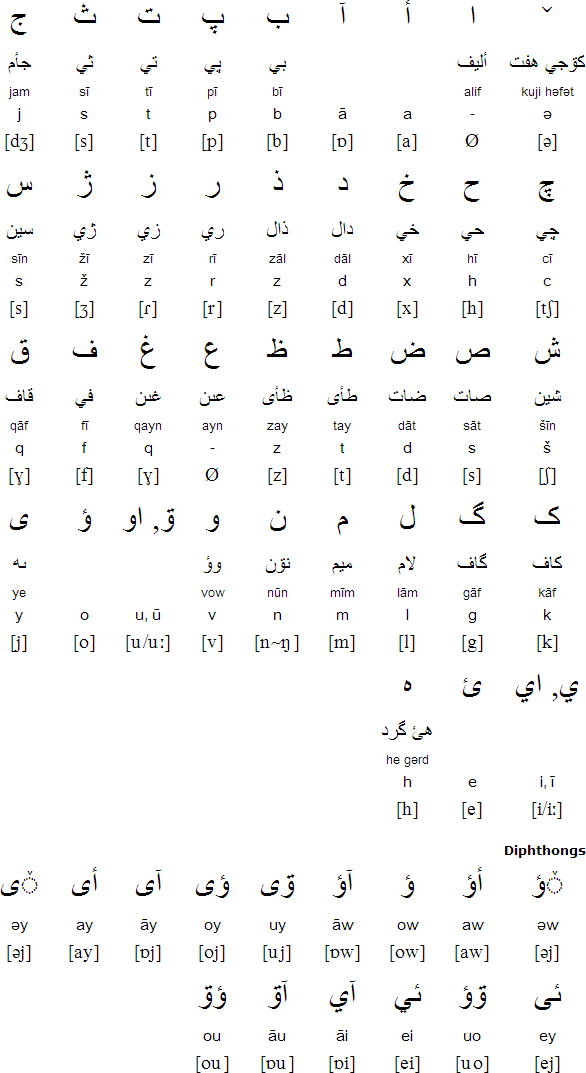 Information about the Gilaki alphabet compiled by Wolfram Siegel.
Links
Information about Gilaki
http://en.wikipedia.org/wiki/Gilaki_language
http://www.ethnologue.com/show_language.asp?code=glk
http://www.iranicaonline.org/articles/gilan-x
Iranian languages
Avestan, Baluchi, Dari, Gilaki, Juhuri, Kurdish, Mazandarani, Ossetian, Persian, Parthian, Pashto, Sarikoli, Shabaki, Shughni, Tajik, Talysh, Tat, Wakhi, Yaghnobi, Zazaki
Other languages written with the Arabic alphabet