Čeština je západoslovanský jazyk, kterým mluví 10 milionů lidí v České republice. Mnoho lidí z Česka je také v jiných zemích, zejména v USA. Čeština je nejpříbuznější slovenštině, polštině a hornolužické srbštině.
Region, kde se mluví česky se tradičně nazývá Čechy a byl pojmenován kmenem Bójů, kteří podle římských zdrojů přišli na území dnešní České republiky v 1. století našeho letopočtu. Dialekty, kterými se mluví na Moravě jsou rovněž považovány za formy češtiny.
Česká literatura se začala objevovat v 13. století. První tištěnou knihou v češtině, byl příběh o trojské válce, zveřejněná v Plzni v roce 1468. Po mnoha letech rakouské nadvlády, během které byla němčina hlavním jazykem literatury a vlády, se česká literatura obnovila na konci 18. století.
Nejvýznamnější spisovatel v době rané české literatury byl Jan Hus (1369-1415), náboženský reformátor, který také reformoval český pravopis. Zavedl v češtině diakritiku, například čárku (´) na některá písmena. Výsledek: český pravopis se od polského velmi liší. Například české č se v polštině zapíše jako cz.
Česká abeceda
A recording of the Czech alphabet by Zbyněk Bambušek
Upřesnění
dlouhé á je to samé jako a s čárkou. To samé platí i pro ostatní samohlásky: é, í, ó, ú, ý.
ě se vysloví [je] po p, b, v, [e] po d, t, n, které jsou palatalizovány (měkčeny) na ď, ť, ň. Po m-mě se vysloví [mɲe], ale [mje] v některých nářečích.
d, t, n před i a í se vysloví jako ď, ť, ň.
ú se používá na začátcích slov, uprostřed nebo na konci se používá ů, ale v některých cizích slovech a příjmeních se používá ú i jinde než na začátku slova
znělé hlásky se vysloví nezněle na konci slova, například chléb [xle:p], jazz [ʤes], rub [rup].
s výjimkou v (pouze pokud je před neznělou), n, m, n, r, l, neznělé hlásky se vysloví zněle před znělou a naopak, např. zpít [spi:t], sbít [zbi:t].
l, r (a vyjímečně i m a n) mohou být slabikotvorné, např. jedl, kapr, sedm
A recording of the text on this page by Jan Jurčík
Vzorový text
Všichni lidé se rodí svobodní a sobě rovní co do důstojnosti a práv. Jsou nadáni rozumem a svědomím a mají spolu jednat v duchu bratrství.
A recording of this text by Vaclav Dekanovsky
Překlad do angličtiny
All human beings are born free and equal in dignity and rights. They are endowed with reason and conscience and should act towards one another in a spirit of brotherhood.
(Article 1 of the Universal Declaration of Human Rights)
Information about Czech | Phrases | Weather | Idioms | Tongue twisters | Tower of Babel | Learning materials
Learn Czech
Price:

$33.80

List Price:

$39.80

You save:

15%
In Stock.
Add to cart
Try it for free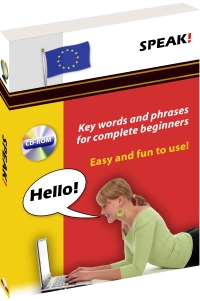 Links
Information about the Czech language
http://en.wikipedia.org/wiki/Czech_language
Online Czech lessons and other resources for learners
http://www.locallingo.com
http://www.czechprimer.org
http://www.videocestina.cz
http://www.myczechrepublic.com/czech_language/
http://www.czech-language.cz/
http://www.digitaldialects.com/Czech.htm
Learn Czech online with CzechClass101
Learn Czech with Glossika
Online Czech dictionaries
http://www.wordbook.cz
http://slovnik.seznam.cz
http://www.slovnik.cz
http://www.online-slovnik.cz
http://prekladacvetonline.cz
https://slovniky.lingea.cz/
Czech Electronic talking dictionaries
http://www.ectaco.com
Tlumočení a české překlady cizích jazyků
http://tlumoceni.org
Online Czech language radio
http://www.bbc.co.uk/czech
http://www.radio.cz
http://www.rozhlas.cz/english/portal
Online Czech news and magazines
http://www.novinky.cz
http://www.ihned.cz
http://www.halonoviny.cz
http://www.lidovky.cz
Slavic languages
Belarusian, Bosnian, Bulgarian, Croatian, Czech, Kashubian, Macedonian, Montenegrin, Old Church Slavonic, Polish, Russian, Rusyn, Serbian, Silesian, Slovak, Slovenian, Sorbian, Ukrainian, West Polesian
Other languages written with the Latin alphabet