Verticont
The Verticont Script was invented in 2017 by Stanley Traynor as a way of writing English vertically. The letters are made up of lines, circles and dots. It is not based on any particular script.
Notable features
Type of writing system: alphabet
Direction of writing: left to right in vertical colums
Used to write: English
There are separate letters for sh, ch, th, and ng
Vowels have initial and final forms, and there are symbols to indicate double vowels and double letters.
Verticont consonants and punctuation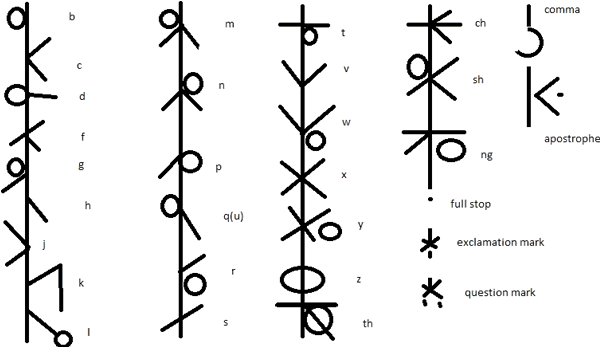 Verticont vowels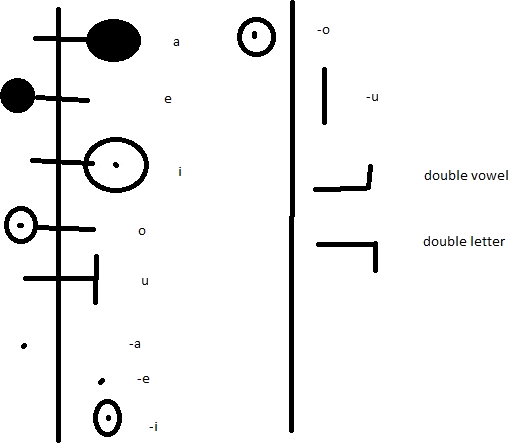 Sample text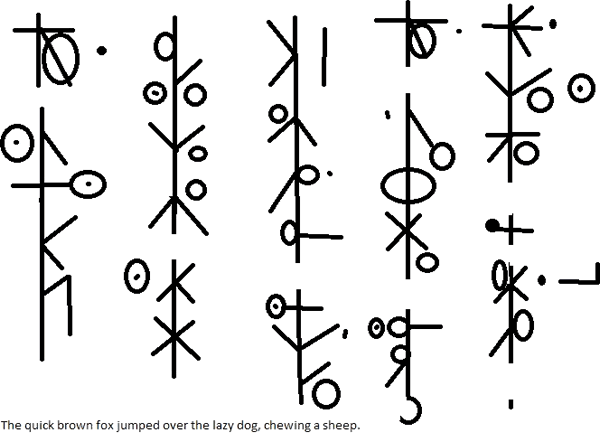 Other writing systems invented by visitors to this site