Pattern Script
Pattern script is an alternative writing system for English created by J. 'Mach' Wust. The script was inspired by Hangul, but is designed to be written with contiguous signs.
Notable features
Used to write: English
Vowel letters are written in the same square as the preceding consonant letters.
There are special signs for diphthongs, consonant clusters and the endings -s, -d, -n, -l, -r.
Final consonants require a square for themselves.
Pattern Script consonants
Pattern Script vowels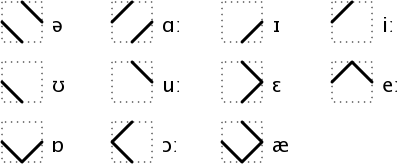 Other Pattern Script symbols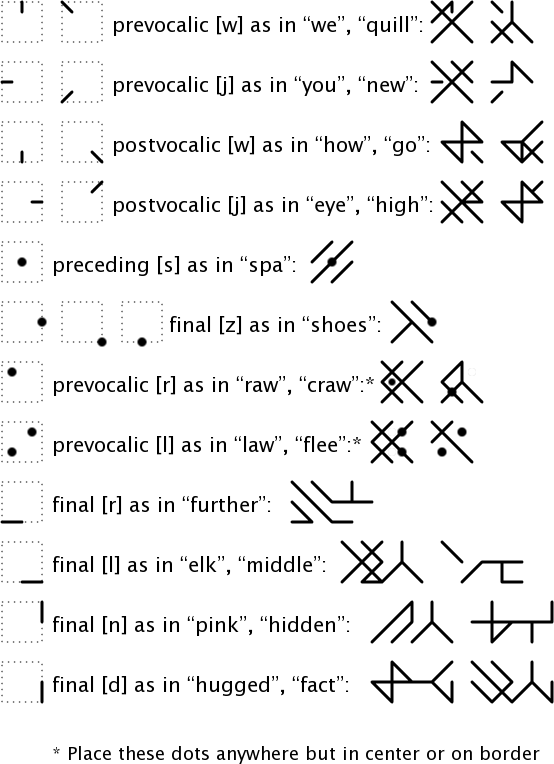 Sample text in Pattern Script

Translation
All human beings are born free and equal in dignity and rights. They are endowed with reason and conscience and should act towards one another in a spirit of brotherhood.
(Article 1 of the Universal Declaration of Human Rights)
Download a Pattern Script font (TrueType, 6K) - created by Thomas (Tommy) Ettinger
If you have any questions about Pattern Script, you can contact J. 'Mach' Wust at: j_mach_wust@yahoo.com
Other writing systems invented by visitors to this site